Lessons and Workshops
Maria received a bachelor's degree in Music from SUNY Potsdam's Crane School of Music. She's a music instructor at Finger Lakes Community College in Canandaigua, New York, where's she's also director of the vocal jazz ensemble.
She has worked for the Aesthetic Education Institute as a teaching artist, given concerts, and held workshops in schools and nursing homes for many years.
Contact Maria to inquire about lessons or workshops.
Lessons
Vocal Lessons
SING WITH YOUR WHOLE BODY! Learn to honor and strengthen your voice through Maria's natural approach to singing. Through the philosophy of bel canto singing principles and Iyengar yoga, we concentrate on opening and freeing the voice by connecting sound to the breath.
These techniques will develop good tone quality as well as an increase in your range and vocal strength. As an internal process, singing then becomes fun and effortless!
These methods can be used to sing any style. All levels of singers are welcome — even if you are a beginner! If you are a performer, we can work on that too!
Piano
Beginning and Intermediate piano lessons involving note reading, scales, and playing songs. If note reading is not your bag, Maria can teach you how to play by ear, using chords and piano theory. However, music reading is encouraged! Chord accompaniment for singers offered as well. All ages welcome!
Guitar
Acoustic lessons for beginning and intermediate players who are interested in learning strumming and picking patterns, note and/or tab reading, and guitar theory. This is also for singers who want to learn to accompany themselves.
Styles include folk, jazz, swing chords, beginning classical, and blues.
Workshops
Vocal Workshops
For singers and non-singers who want to open the voice, learn to sing on key, strengthen the voice and have loads of fun doing it! Starting with simple songs, we'll loosen our voices through breathing and moving and vocal techniques that improve your sound. Offered for groups of all ages. Great for folk festivals, before concerts and particularly, house concerts!
Songwriting
Songwriting techniques for the very beginner to the advanced songwriter, this workshop dives into how to write a song from scratch lyrically and musically. Music games, wordplay and free writing are all a part of this improvisational art form. I have experience writing with all ages in elementary, middle and high schools and well as college and adults. Great workshop before house concerts!
Creative Journaling
A wide open creative writing experience for self exploration and personal growth, this workshop is designed to get in touch with the core of who you are. It will help you define your emotions, dreams, and patterns and see them more clearly. We will use a variety of exercises that allow thoughts and feelings to emerge in a fun and safe environment. Creative journaling is an extremely useful tool for self-discovery and a good way to find deeper meaning in your life. Come with an adventurous spirit. Open to all levels of writers. No experience with journaling is necessary.
Upcoming Workshops
No events scheduled at this time.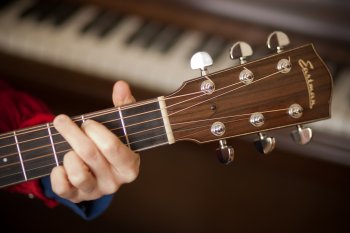 A warm inviting voice singing simple renderings of deeply personal song.
— Crossroads Magazine